Medical practice achieves national designation as hypertension center
Knowing the numbers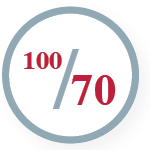 When taking your blood pressure, it's always good to know exactly where you stand. What do the numbers actually mean?Top number = Systolic pressure: It represents the pressure as your heart contracts to pump blood to the body.Bottom number = Diastolic pressure:
It represents the pressure between heartbeats, when your heart relaxes.
As a result of Diabetic Care Associates' excellence in health care for Diabetes and Hypertension Management, we have been designated by the American Hypertension Association (AHA) as a Center for Hypertension Management. We are honored to announce this new designation and have created the Whiting Spring Center for Hypertension Management at Diabetic Care Associates.
The American Society of Hypertension (ASH) has named Diabetic Care Associates in Binghamton a designated hypertension center.   This is a significant recognition from a national medical organization of the practice's capabilities in the evaluation, diagnosis and treatment of hypertension. The practice, located 40 Mitchell Ave., operates under the medical direction of internist and endocrinologist Ramanujapuram Ramanujan, MD. It includes the Whiting Spring Center for Hypertension Management, named in honor of Greater Binghamton physicians Frederick Whiting, MD, and John Spring, MD, for their tireless contributions to medical care in Broome County. Hypertension, or high blood pressure, is a leading indicator of significant health problems, including stroke, heart attack, heart failure and kidney disease. Dr. Ramanujan, who completed special certification as part of the practice's designation, said that his team is able to help patients coping with hypertension and stays on the cutting edge of treating and managing this widespread condition.  "Because high blood pressure can be such a serious threat to a person's health, it is important to seek proper care for it," he said.  "The condition is so significant that the treatment of hypertension is gradually becoming a medical specialty of its own."  The American Society of Hypertension is the largest U.S. professional organization of scientists and healthcare professionals committed to eliminating hypertension and its consequences. The rigorous process of securing the designation includes an on-site review and assessment of patient care.  
ASH recognizes centers that devote more than half of their practices to patients with hypertension and related disorders, and are staffed by personnel certified with special training in the evaluation and treatment of high blood pressure. Dr. Ramanujan received his medical degree from the All India Institute of Medicine in New Delhi, and completed specialty training at the University of Medicine and Dentistry in Newark, N.J., and the State University of New York at Buffalo. He is board-certified in internal medicine, endocrinology and metabolism, clinical hypertension and lipidology. His areas of special medical interest include diabetes, high blood pressure, lipidology, thyroid diseases, metabolic diseases, and physical fitness and diet for disease prevention. Yan Liu, MD, an associate in the practice, received her medical degree from Sun Yat-Sen University in China and completed specialty training with the UHS Medical Residency Program. She is board-certified in internal medicine, and her areas of special medical interest include diabetes, high blood pressure and adult medicine. Other members of the team at Diabetic Care Associates include Nancy Evans, FNP-C, family nurse practitioner; Amy Burpee, MD, CDN, dietitian and exercise physiologist; Michelle Hill, exercise physiologist; and Elizabeth Rorie, RDMS, RVT, vascular technologist and program director of the Whiting Spring Center. The practice provides treatment at its offices in Binghamton, and works with primary care providers to help patients with diabetes and hypertension manage their conditions.   The practitioners and staff at the center use a multi-disciplinary approach that includes clinical treatment, education, and diet and exercise counseling to enable patients to make positive lifestyle changes. In addition, the center features laboratory and Fundus eye testing, as well as an exercise and fitness center, on the premises. 
Important Steps for taking an accurate Blood Pressure reading
Be consistent – try to take readings at the same time daily on your non-dominant arm.
RELAX! Allow yourself to sit in a supported chair for 5-10 minutes before taking a reading.
Do not take your Blood Pressure when you are nervous or upset
Make sure the Blood Pressure cuff is placed directly on your bare arm.
Take your Blood Pressure 30 minutes prior to meals, taking meds, smoking, having caffeine, or physical exercise.
Arm should be supported, slightly bent, and positioned at heart level, legs uncrossed.
Take at least 2 measurements every time, 1-2 minutes apart, discard first reading and document the 2nd reading
No moving or talking during a reading
Power of Home Blood Pressure Monitoring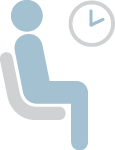 "Home blood pressure monitoring should become a routine component of blood pressure measurement in the majority of patients with known or suspected hypertension…[It] has the potential to improve the quality of care while reducing costs…"  – American Heart Association, the American Society of Hypertension, and the Preventative Cardiovascular Nurses Association."
Blood Pressure Guidelines (Joint National Committee — 7th Edition)
| | |
| --- | --- |
| Classification | Systolic / Diastolic |
| Normal | <120 / <80 |
| Pre-hypertension | 120-139 / 80-89 |
| Stage 1 hypertension | 140-159 / 90-99 |
| Stage 2 hypertension | ≥160 / ≥110 |
Goals for Blood Sugar Readings and maintaining healthy numbers:
| | |
| --- | --- |
| Goal | Check how Often? |
| Exercise 50 Minutes | Daily |
| No Smoking, Use Alcohol Sparingly | Daily |
| Check Blood Sugars**If blood Sugar is below 80, take insulin immediately after your meal or snack | Regularly before exercise, driving or traveling to ensure your safety. |
| Post Meal Blood Sugar | Done 1 to 2 hours after meal |
| Wake Up Blood Pressure – Systolic below 130 / Diastolic below 75 | Weekly |
| Bad Cholesterol (LDL) – below 70 | Check once a month |
| Good Cholesterol (HDL) – (Female) above 50, (Male) above 45 | Check once a month |
| Fasting Blood Sugar   – between 70-90 | Check once a month |
| Hemoglobin A 1 c-below 6.5 | Test done every 3 months |
| Foot Exam | During routine visits |
| Total Cholesterol – below 180 | Test done every 6 months |
| Eye Exam | Annually |